"We put people in the center"
We at Bosch support our associate's health and wellbeing in many ways. Among other things, we offer coaching to all Bosch associates and leaders worldwide, so that everyone can experience the power of coaching and self-development.
It is likely that many people have found themselves in a situation where they want to do something, switch gears, or eliminate something, but they feel hindered, making it difficult to find solutions or to move forward. This is where coaching can be the way ahead.
A coach is someone who provides guidance to an individual, coachee, on their goals and helps them to reach their full potential. This is done by asking questions that in turn leads to the coachee to uncover solutions and answers of their own.
"The purpose of coaching is to produce learning and action. Learning about who we are and what we really want deep down – this should end up with concrete actions that lead us towards our desired goals" – says HR director Jan Gerding, and he continues: "At Bosch we call our coaches for People coaches. This is very much in line with our strategy of people matters – we put people in the center, and by doing that, we want to unleash the potential of the individual colleague. So, all in all, the purpose of coaching is to strengthen the competences: awareness, responsibility, and action of the focus person. You can also say that coaching is more mental training than behavioral training."
Bosch Nordic organization has several certified business coaches who are ready – waiting for a colleague from near or far to reach out to them and to agree on coaching sessions together.
All coaches will have to sign a declaration of confidentiality. "This is a mandatory requirement. It is very important that we can assure the coachee, that everything discussed in the sessions is exclusively a matter between the coach and the coachee", states Jan Gerding.
When could a coaching session be of benefit for you?
The list is long, and there is no right or wrong. Below are a few examples of where you might benefit from a coaching session.
you need to take on greater responsibility or start something new and unknown
you want greater inner peace and strengthen your self-confidence
you are frustrated about something at work or in the family
you wish to advance your career and attain greater clarity regarding your capabilities and aspirations.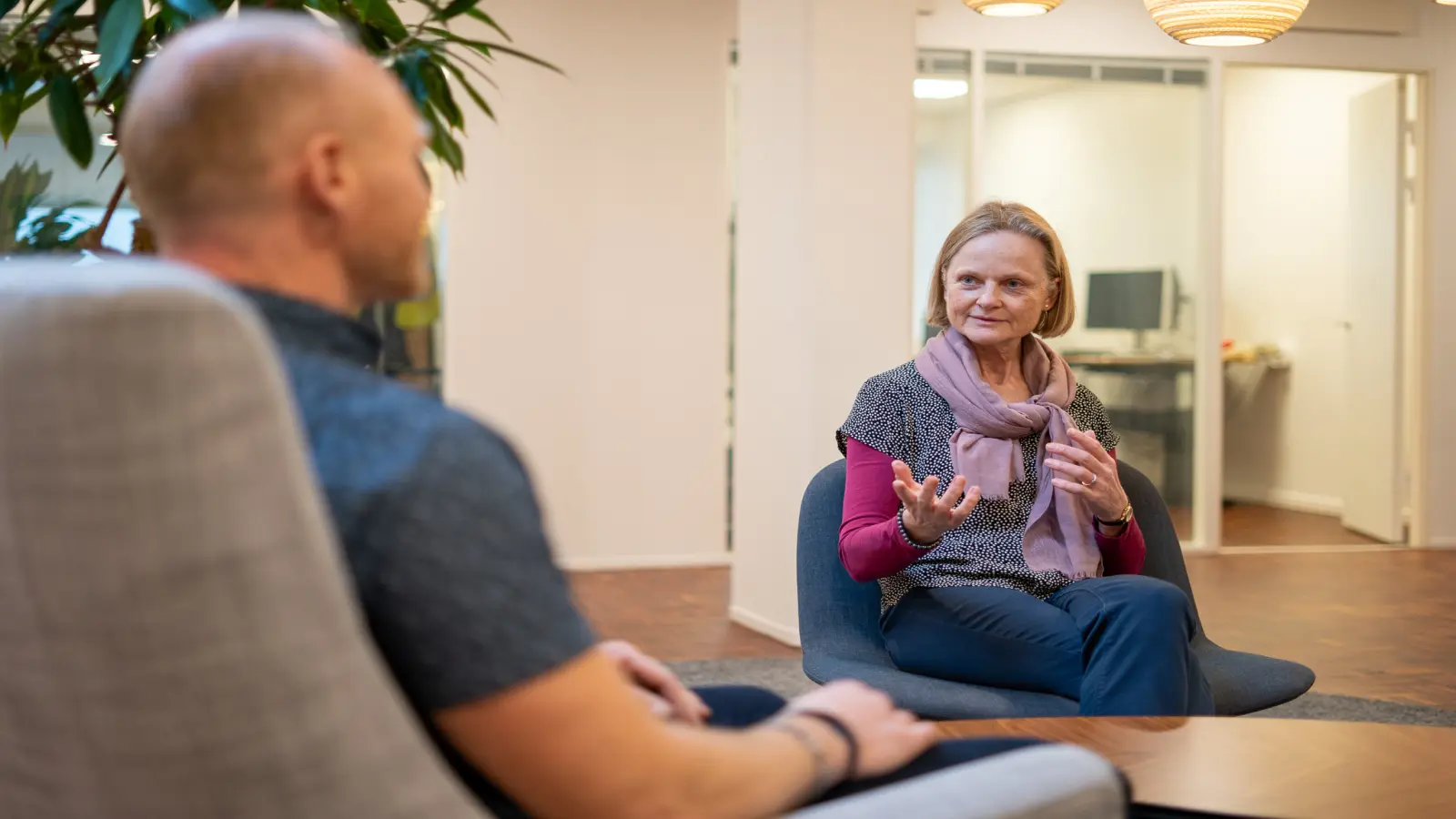 Christa Jørgensen, a coach from Denmark, ads that for sure a coach must be a very good listener and good at raising open questions. "It's important that we as coaches do not give the answers, we make the questions.
To sum it up, you could say that a good coach knows nothing, but instead it's the coachee, who has all the answers.